Trustees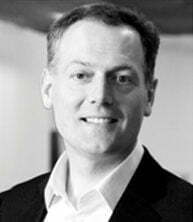 Andy Preston, Chairman
Andy grew up in Middlesbrough and gained an MA from the University of Edinburgh before working in London as financial markets trader. He successfully built and ran a number of trading businesses for international financial organisations. He latterly created and managed a large hedge fund group for a European bank.
After moving back to the North East Andy, who is married with two young sons, founded a property investment and development business 'Green Lane Capital'.
Andy's vision for this new charity and the impact it can have is derived partly from his experiences as a patron of children's charity ARK 2003-2008. From 2006-2010 Andy was the regional chair of Middlesbrough charity Fairbridge Teesside.
Tanya Garland, Co-chairman
Tanya is the managing director of nationally acclaimed communications agency, Cool Blue. She takes an active interest in raising the awareness of Middlesbrough's businesses and assets to audiences across the UK.
A Middlesbrough girl by birth Tanya returned to the area from London to start her agency in the town during the late nineties and now has a client roster that includes some of the UK's biggest brands.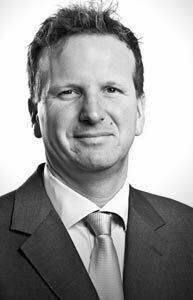 Mark Bolland
Mark Bolland grew up in Middlesbrough, where both his parents were born. Mark now runs his own communications consultancy in London, having previously worked for The Prince of Wales. He is on the board of two other grant making foundations – the Helen Hamlyn Trust and the David Ross Foundation – and maintains a deep commitment to Middlesbrough, where much of his family live.
John McCullagh
New trustee John McCullagh is a Teesside lad born-and-bred. He attended Sir William Turner's College and Cleveland Technical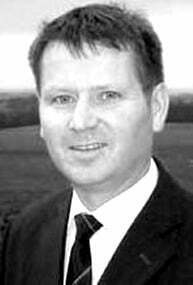 College before serving a mechanical apprenticeship with the Head Wrightson Machine Company in Middlesbrough.
John, along with his brothers Rolf and Tim, is now a Director of MMC Group. A multi-disciplined company director with a track record of success John is also a Board Member of The Business & Enterprise Group, a qualified dispute resolver and a member of the Academy of Experts.
Married with three children, John is passionate about Teesside, his industry and local manufacturing as the area's 'means to future prosperity' and says he is pleased to be able to help the Foundation develop and grow.
Nigel Williams
Nigel (45) was born in Middlesbrough. After qualifying as a solicitor Nigel worked intially in London and later returned to the North East to work for Dickinson Dees – one of the leading independent regional firms in the UK. Nigel currently heads up Dickinson Dees' Teesside office and as a corporate finance specialist he has been involved in some of the biggest transactions to happen locally and beyond.
A keen advocate for our area Nigel joined the board in early 2012.