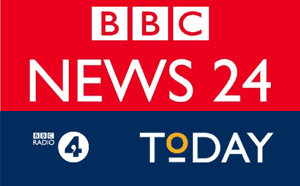 The Foundation was invited by BBC News 24 to participate in a nationwide survey of responses to the unemployment figures announcements yesterday (18th of January), and to discuss our innovative job creation and apprenticeship scheme.
This is the second time in a month that the Foundation has been in the national spotlight regarding its jobs scheme, with an interview on the BBC's Radio 4 Today programme which was broadcast in late December – you can listen to the programme here.
The latest coverage led to a further invitation by one of the north east's leading magazines, North East Life, to feature in an article for its next edition.