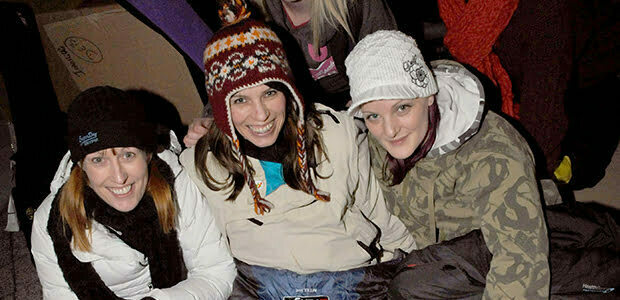 A TEESSIDE charity has hit a fantastic £500,000 fundraising milestone just two-and-a-half years after its launch – and every penny goes straight into the community on its doorstep.
Funded mainly by proud local businesses and generous individuals, Middlesbrough and Teesside Philanthropic Foundation exists to make Teesside a better place to live, work and do business.
Set up by Teessiders for Teessiders, the Foundation has helped to fund more than 40 local apprenticeships that would not otherwise exist, launched Middlesbrough Homeless Football Club and provided vital funds to dozens of community groups and charities.
The charity also launched CEO Sleepout and Big Tees Sleepout, two major fundraising initiatives to fight homelessness and poverty.
Teesside businessman Andy Preston, the Foundation's chairman, said: "The Philanthropic Foundation is all about fighting for Teesside together.
"It isn't simply a charity. It is a movement. It's an outstanding force for good, unique in the UK in standing up for the people of one urban area.
"This movement stands out as an example to other towns and cities of what good you can do when a community comes together. Teesside is definitely setting an example for others to follow.
"The Teesside business community has been staggering in its support for the Foundation, helping to create jobs by supporting apprenticeships, doing much great work with the homeless and supporting a massive range of local charities and good causes.
"What makes Teesside and the Foundation so unique is that so many generous patrons continue to write cheques to show their solidarity with the area we love."
Other major initiatives have included:
Wish Sport – a joint two-year campaign with the Evening Gazette, distributing £60,000 to boost local sports clubs and schools.
The £10,000 Goalden Giveaway – a public poll on Middlesbrough FC's website that resulted in local community groups receiving between £500 and £2,500 each.
Love Where You Live – distributing £40,000 to local schools and community groups in a special project that was the UK's biggest art competition.
Along with generous cheques written by the Foundation's patrons, two gala dinners raised almost £100,000, while supporters have taken part in the Great North Run and Tees Pride 10k.
The charity also organised a Big Tees Sleepout at Middlesbrough College in March that raised £7,000 for homelessness projects, with a follow-up event seeing nearly 100 people sleeping rough for the night to bring in £20,000.
Around 30 Teesside business leaders took part in the UK's first ever CEO Sleepout at Middlesbrough FC's Riverside Stadium in March 2013, raising £30,000, which helped to launch and run Middlesbrough Homeless Football Club.
The second CEO Sleepout was held pitchside at Newcastle United's St James' Park in October, raising £60,000 for homelessness projects on Tyneside – and the movement is now set to go national with further business-led sleepouts set up for Cardiff, London, Newcastle and Manchester in 2014.
Teesside will benefit from every CEO Sleepout, as 15% of the funds raised at each event will come back to the organisers' base to help more local initiatives.
Winner of the Heart of the Community award for the Teesside region in the prestigious North East Business Awards, The Foundation's generous corporate patrons include AV Dawson, Active Financial Services, Devereux Transport, Middlesbrough FC, Bulkhaul, SABIC, Evolution, Visualsoft, First Choice Labels, Endeavour Partnership, Onyx Group, Unasys, Cleveland Cable Company, Macks Solicitors, px Group, Glanbia Nutritionals, Cool Blue and Erimus Insurance Brokers.
Along with Andy Preston, individual patrons are Simon Scotchbrook, Nigel Williams, Ian Tracey, Mark Bolland, the McCullagh family, the Wadsworth family, Rob McLaughlin, Ali Miremadi, Steve Nichols, Barney Ord, Bill Scott and the Sizer Family.