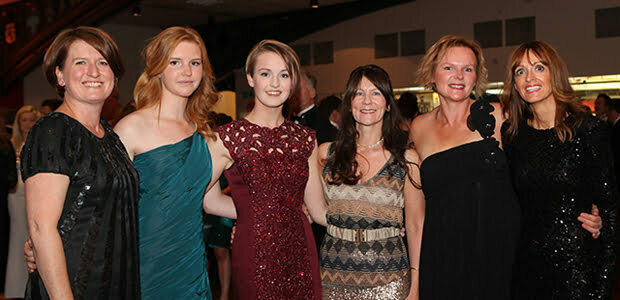 A RARE piece of local art was auctioned for £9,000 at a fundraising dinner that will see Teesside good causes benefit to the tune of £35,000.
An anonymous donor made the winning bid for the numbered first copy of Middlesbrough-born artist Mackenzie Thorpe's forthcoming limited edition book along with a small original painting and four prints.
The internationally-renowned artist donated the Imperial Edition of his book, 'Out of the Shadows', which recounts his life story through imagery, emotive quotes and previously unseen photographs.
Middlesbrough and Teesside Philanthropic Foundation's sell-out dinner saw 350 fundraisers enjoy a night hosted by 'Voice of the Boro' Alastair Brownlee and featuring the musical talents of local bands the Beer Pigs and Cattle and Cane.
Taking place at the historic Middlesbrough Town Hall, the evening also saw the first showing of a music video created by local firm Erimus Productions to promote Cattle and Cane's Teesside anthem 'Infant Hercules'.
The 'Infant Hercules' CD is on sale from the stadium store of Foundation patrons Middlesbrough FC for £5, with all proceeds going towards the charity's Schools Hardship Fund for Teesside's most underprivileged children and families.
The Foundation had already reached the £750,000 fundraising milestone in just three-and-a-half years, while a sister charity, CEO Sleepout, is also helping to boost Teesside causes.
Foundation chairman Andy Preston said: "It was a great night of fundraising by some proud Teessiders with every penny of profit set be donated to local charities, community groups and good causes.
"Christmas will soon be upon us, so we are going to donate 25% of the dinner's proceeds to make sure Tees food banks are stocked are stocked with fayre for Teesside families in need. We're also going to continue our support for the Salvation Army's Christmas Toy Appeal.
"We're very grateful for the generosity of both Mackenzie Thorpe and our anonymous winning bidder, who I can reveal is also one of the Foundation's brilliant patrons. Bids from other patrons helped drive up the bidding to £9,000."
The Foundation also thanked the fundraiser's main sponsors The Keys of Yarm, co-sponsors Middlesbrough College, dinner sponsors Evolution Business and Tax Advisers and wine sponsors Devereux Transport.
The night was also kindly supported by Cleveland Centre, DNA PR & Publicity, Eighty8 Design, RAW Marketing Co, The Memoir Man, Ecco Finishing Supplies, Erimus Productions, Cornerstone Business Solutions, Castlegate Shopping Centre and local artist Karl Striker.
The Philanthropic Foundation's corporate patrons include Erimus Insurance Brokers, Endeavour Partnership, Glanbia Performance Nutrition, Middlesbrough FC, Bulkhaul, Macks Solicitors, SABIC, AV Dawson, Henderson Insurance Brokers, Ecco Finishing Supplies, Devereux Transport, Evolution, Visualsoft, Stockton Machine Company, First Choice Labels, Unasys, Cleveland Cable Company, px Group, Active Chartered Financial Planners and Cool Blue PR.
Individual patrons are Bill Scott, Nigel Williams, Ian Tracey, the McCullagh family, Rob McLaughlin, Ali Miremadi, Steve Nichols, Barney Ord, the Wadsworth family, Simon Scotchbrook, Andy Preston and the Sizer family.