We were proud to share £25,000 between 24 Teesside charities, community groups and schools through our latest Golden Giveaway.
The Golden Giveaway event was held at the Riverside Stadium – home of our patrons MFC – with many of our biggest supporters on hand to present cheques to Teesside causes that are not just worthy but truly inspiring.
Teesside Cystic Fibrosis Service were the big winners, receiving £5,000 after topping a social media poll.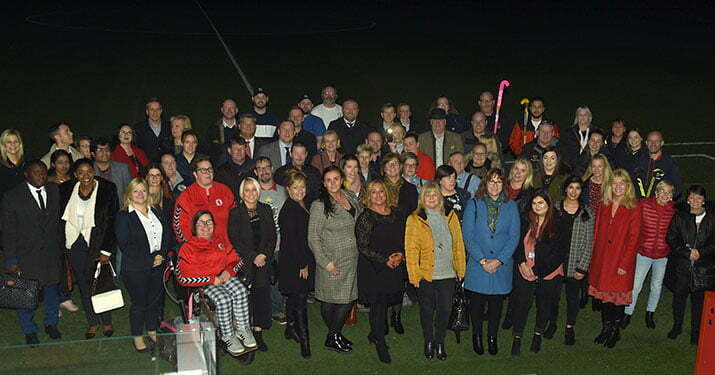 The service cares for children in the Teesside area with cystic fibrosis, a debilitating genetic disorder which affects the lungs and other vital organs.
Nurse specialist Pauline Singleton said: "Winning this money is absolutely amazing and it really will make an incredible difference."
The service planned to purchase a specialized machine that just so happens to cost £5,000 with their windfall.
Here's a run-down of all our winners:
– £5,000 to Teesside Cystic Fibrosis Service – presented by Anthony Suddes of our patrons AV Dawson Limited
– £2,500 to MAIN – presented by personal patron Jayne Stephenson
– £1,750 to Middlesbrough Life Services – presented by Chris Nolan of Erimus Insurance Brokers
– £1,750 to Butterwick Hospice Care – presented by Yvonne Ferguson of Middlesbrough FC
– £1,500 to Lydia-Rose Heart Foundation non profitable Organisation – presented by Rachel Gray of Middlesbrough College
– £1,500 to Middlesbrough Foster Carers Association – presented by Teesside Centurion Barbara Pugh of Barclays Bank Middlesbrough
– £1,500 to Age UK Teesside – presented by Teesside Centurion & Foundation employee Mandy Shields
– £1,500 to Middlesbrough Powerchair Football Club – presented by Dave of our patrons ArtAV
– £500 to each of New Life Day Care & Family Centre, Creative Minds, Supporting Kinship Carers and Normanby United FC, all presented by Teesside Centurion Sim Hall
– £500 to each of Dave Saunders Football Academy, 1st Hartburn Sea Scouts group and Hartlepool Primary School, all presented by Damon Roberts of our patrons Jurys Inn Middlesbrough
– £500 to each of Boro Real Fans Believe in Dreams, 9th St Barnabas Rainbows, Norton Hockey Club and Aston Netball Club, all presented by Andrew Rowe of Baldwins Accountants
– £500 to each of Warrior Church, Roseberry Community Consortium, Allstars Netball and STAGS, all presented by Jamie Brown of The Endeavour Partnership LLP
Thanks to all those who attended, who support us – and congratulations to all the recipients.
We look forward to hearing about the impact our donations have made!