Can we tell you about the heroes behind the biggest ever Big Tees Sleepout, which has now raised more than £23,000 – and still counting?
A bumper turnout of 100 big-hearted Teessiders braved driving rain for a night on the cold pavement outside Ormesby Hall at the 14th sleepout event.
Their incredible efforts mean 1,100 Teessiders have now given up their beds for a night facing the cold since we held our first event back in 2013 – raising a staggering £170,000!
Fundraising hero at our record-breaking event was Victoria Chisholm, who has raised an awesome £2,850, thanks to match-funding from her generous employers, Shanahan Engineering.
Big mentions too for staff from our patrons Mandalem who raised more than £3,100 – plus a team from Northgate Estate Agents, who topped £2,230. And staff from Nicholas Postgate Trust – who cover many of the local Catholic schools – combined to raise nearly £1,600.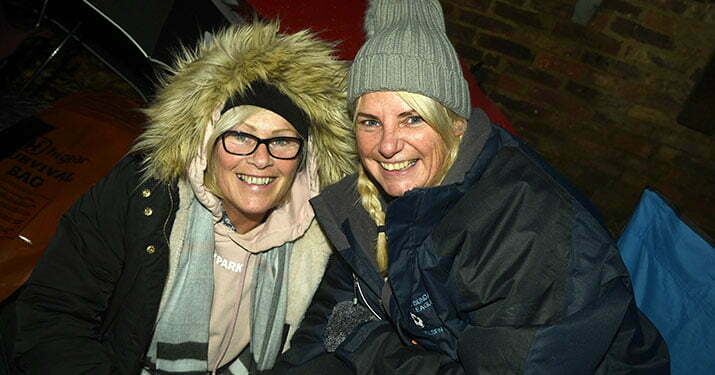 A big thank you to everyone who braved the horrendous weather to take part. Thanks also to Holly Taylor for her help with registration and Tees Safety Solutions for providing first aid and security cover.
Fancy joining us for a cold but thought-provoking sleepout? Our next event is being held outside the premises of our patrons Middlesbrough College on the night of Friday, October 16.