Get Involved
Get Involved
The generosity and commitment of the Foundation's Trustees and Patrons helps to shine a spotlight on Teesside for all the right reasons.
We are keen to get more individuals and businesses involved and together make Teesside a better place to live and work.
Here's a few ways for you to get involved:
Become a Patron
The Foundation has more than 40 Patrons – local business owners and wealthy individuals who make a considerable annual donation to the foundation, enabling us to change lives on Teesside.
Their donations are reinvested into the community, helping those in need. But being a Patron isn't just about the donation – our patrons get involved with the funding application decisions, take part in CEO Sleepout, present the cheques and awards to our Teesside Heroes and Golden Giveaway winners.
Our Patrons are recognised in our newsletters and receive positive press coverage of their support.
If you are interested in becoming a patron of the Foundation, then please send us an email to info@teessidecharity.org.uk
Teesside Centurions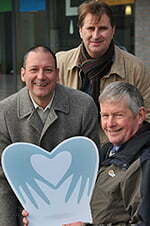 Teesside Centurions are regular supporters of the foundation, donating £19 each and every month. Regular donations just like these enable us to carry out our work in the communities of Teesside.
The Teesside Centurions are part of our fundraising army, people who are prepared to help make a real difference for the area we live in. Help us continue to make a difference to Teesside and join the Centurions today!
Please email info@teessidecharity.org.uk for details on how to join.
The Big Tees Sleepout
Every few months, big-hearted Teessiders give up the comfort of their warm beds to sleep rough, raising money to fight local poverty and homelessness.
We'd love you to join us on our next Big Tees Sleepout at Middlesbrough College in November 2015.
For more information, visit www.bigteessidesleepout.co.uk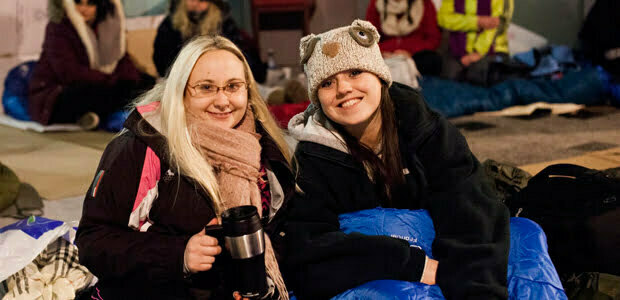 CEO Sleepout
A charitable movement that started at Middlesbrough's Riverside Stadium has now gone national.
Business leaders sleep rough for the night to raise funds to fight poverty here on Teesside.
For more information, visit www.ceosleepoutuk.co.uk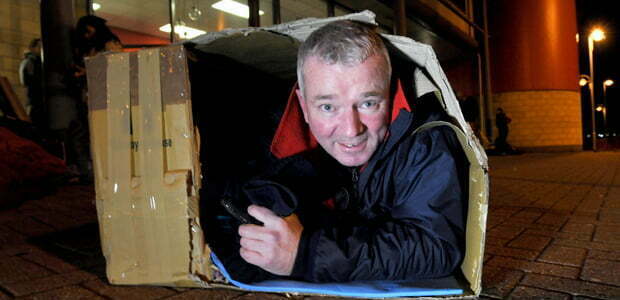 Nominate a Teesside Hero
The Philanthropic Foundation is determined to shout about our local community champions – the unsung heroes who do lots of work in the community without fan-fare or financial reward.
Our monthly Teesside Heroes Awards are all about recognising those community superstars, whilst helping the Foundation distribute much-needed funds to truly worthwhile causes across the area.
Each Teesside Hero receives £1,000 for a local cause of their choice – plus a gleaming trophy and a meal for two at Mohujo's.
If you think you know a deserving Teesside Heroes Award-winner, then drop us a line with your nomination and up to 500 words about them to info@teessidecharity.org.uk